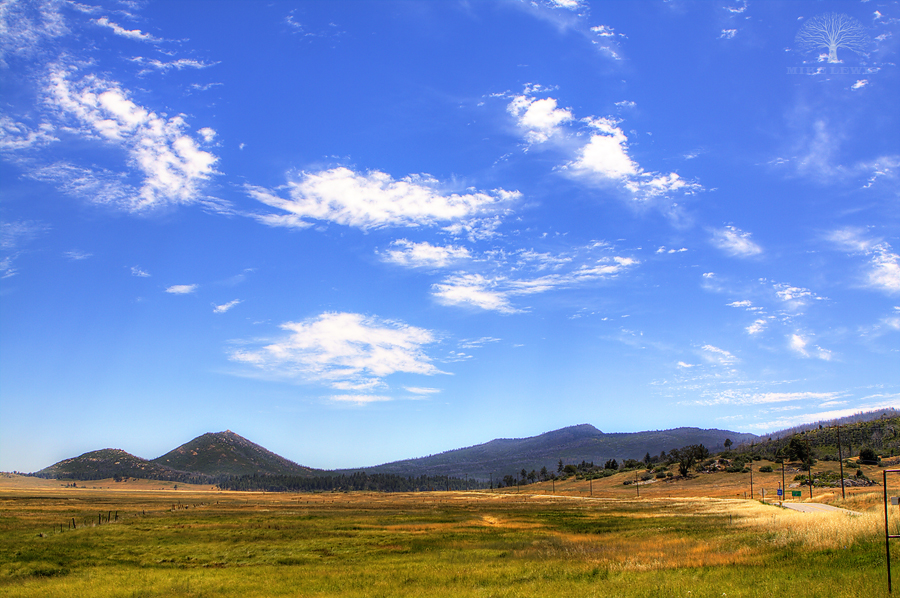 "This is the most beautiful place I have ever seen," Drew Bailey said. "Let's each one locate a home here in this beautiful country. See the open valleys, the creeks of water, the fine pine, cedar, and oak timber on the hills in abundance."
"But no," the other boys replied, "we must go to San Diego where we can find work aplenty." Drew said, "I can't give this up, it looks too good to me. If you are bound to go, stay awhile and help me build a log house. Winter will soon be here."
This was 1869 and Drury (Drew) Bailey was talking with his brothers, Frank and James, and his cousins, Michael and Webb Julian. They were veterans of the Confederate army and had left their Georgia homes after the war to seek their fortunes in the west. After the vicissitudes of mining and prospecting, Drew was ready to settle down.
Placer gold had been found nearby, but the discovery of hard rock gold in February 1870 changed everything. The news was out. The rush was on. "One scarcely knows if he is on his head or heels," a miner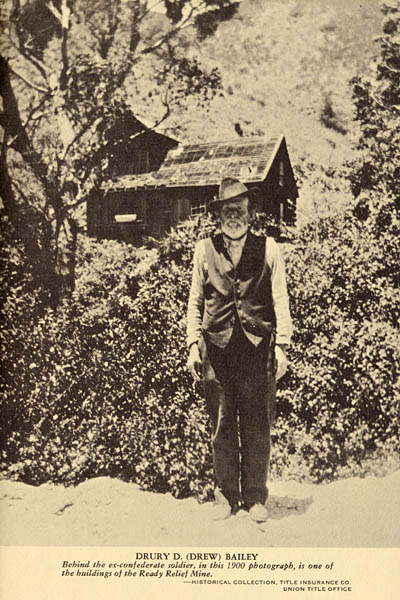 wrote to the San Diego Union on March 15, 1870. 'Imagine 800 men turned loose in the mountains with as little sense and as much 'friskiness' as many wild horses. People don't sleep here at all, or if they do, they are more lucky than I…"
Drew Bailey laid out a town on his land and called it Julian City, in honor of his cousin Mike. Within a month, Julian City had 50 tents and brush shanties, log cabins under construction, four general stores, and a dozen saloons. The gold rush days did not last long, though mining continued sporadically until World War II.
Julian was a family town from the beginning. The first school had 65 students in 1870 and there were 20 schools in the high school district between 1870 and 1931. Orchards were planted, sawmills established, and cattle covered the hills. Telephones started ringing in 1896, the first Apple Days was celebrated in 1909, the concrete road from Ramona reached the town in 1926, electricity came in 1931, the water company formed in 1951, and it turned into the Julian Community Service District in 1965.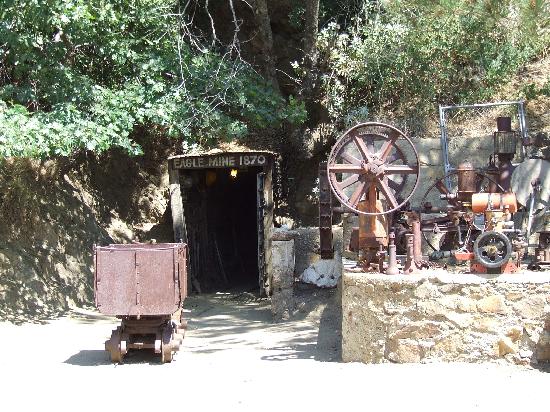 Julian has always been a recreational area set in a saddle of the mountains between the coast and desert. There have been summer homes and camps since the turn of the century. Wildlife abound, the air fresh, the stars bright, and the seasons bring variety. In his reminiscence James Jasper (who owned the first newspaper in 1887) wrote: "Paved roads and the speed wagons have eliminated time and space, and the hundreds of cottages today will multiply into thousands…"
His crystal ball was clear. The future is on us.